Tesla Powerwall
Tesla Powerwall now in Christchurch
Christchurch Solar is delighted to bring the Tesla Powerwall to you throughout the Canterbury region.
Be Self sufficient – protect yourself from rising Canterbury power prices
The great Christchurch weather means your solar system will produce lots of excess energy. Don't export to the grid, store your solar energy in your Tesla battery. Use power at night and be protected from power outages.
Reliability – Tesla is the most reliable battery
Tesla and Christchurch Solar's high standards mean you will have a reliable, quality and effective battery solution.
We've been selected as certified installers, to ensure you receive quality, care and a long lasting investment.
Tesla Powerwall 2
Powerwall – best suited battery for a home
The Powerwall ticks all the boxes when it comes to home battery storage.
Tesla Powerwall – Specifications
13.5kWh of storage – to keep you powered through the night
Built in inverter – compatible with  your existing solar system(AC coupled)
5kW continuous, 7.5kW peak – power large loads
Built in heatpump – one of the only batteries that will keep itself warm or cool to extend battery life
10 year warranty – great warranty of 70% capacity after a decade
Charge from the grid – during off peak, take advantage of cheap power
Flexible Battery – Can be used for on or off grid solar systems
Tesla Monitoring
Keep track
The state of the art monitoring app will ensure you keep track of your power!
You'll know how much solar power you've produced, how much power has been supplied from your battery and how much power your house is using, all in real time.
Increase your efficiency with Powerwall
If you delve deeper you can also see how efficient you've become. With an array of energy efficiency metrics, you can show your mates what self sufficient living really looks like.
Protect against Christchurch storms and Earthquakes
Tesla has one of the only apps with the ability to change your battery reserve. So when a storm is on the way, you can keep your battery fully charged and sail through the power cuts with ease.
Powerwall modes
Powerwall can be configured to meet your specific energy needs.
Learn more about the following modes for your Powerwall:
Backup Reserve – you have control over how much of your battery you reserve for use during a grid outage.
Self-Powered – When Self-Powered mode is selected, your Powerwall stores solar energy not used during the day to power your home at night.
Time-Based Control –  helps you maximise savings through smart charging and discharging of your Powerwall.
Energy Exports – in some areas it is possible to allow your Powerwall to send energy back to the grid during peak times.
Backup Gateway 2
Always up to date
With regular over the air updates, the Gateway will continually improve your Tesla Powerwall's performance.
Battery backup
The Tesla gateway will keep you powered up when the rest of your neighbours lights go out.
The second the grid goes down, the gateway will kick into off grid mode, so you can carry on enjoying your night.
Don't be surprised if your neighbours come knocking. As you'll be the only one that can put on the jug!
Tesla Powerwall is expandable
If you like to be prepared, the gateway has you covered. As it has the ability to connect to 10x Powerwall's.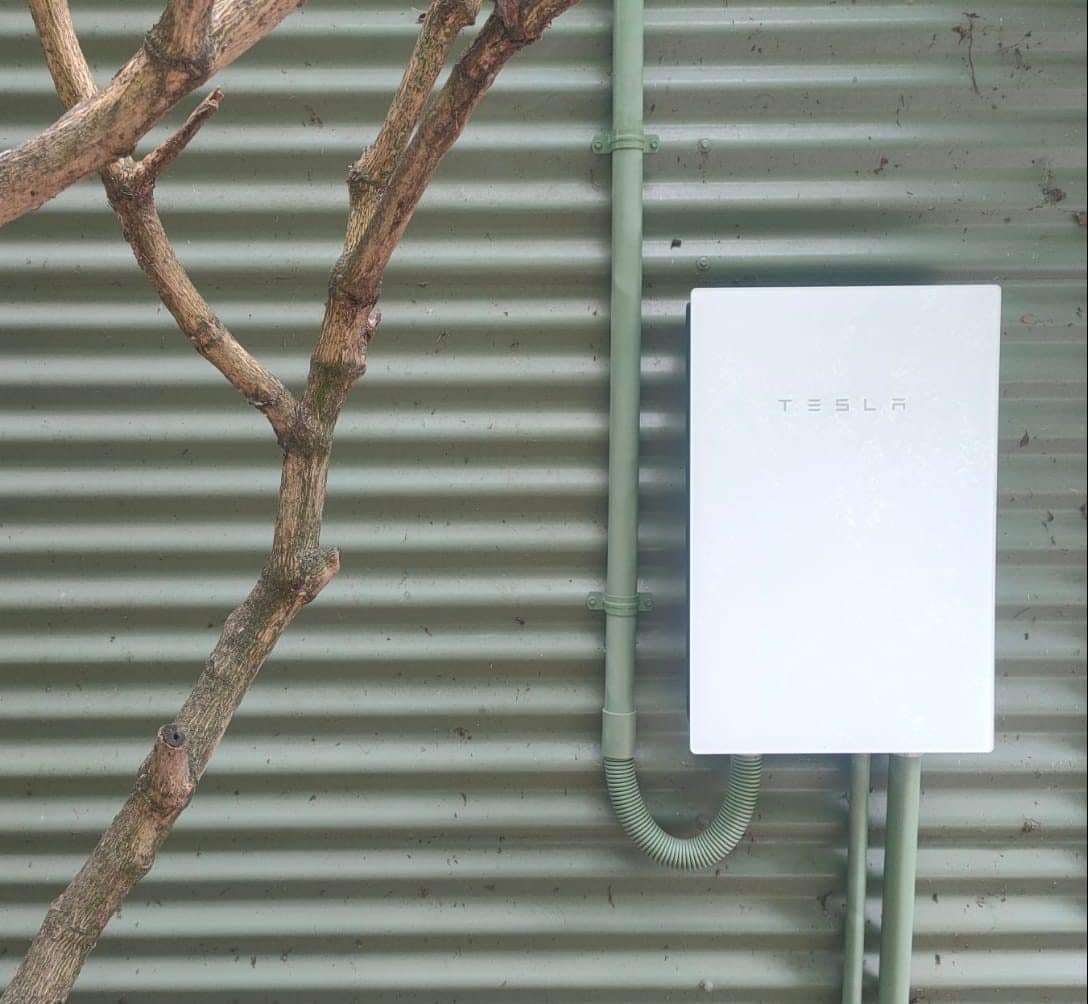 If you would like to find out more about the Tesla Powerwall 2, or look at adding it to your existing solar system then get in touch with us below. We look forward to hearing from you soon!